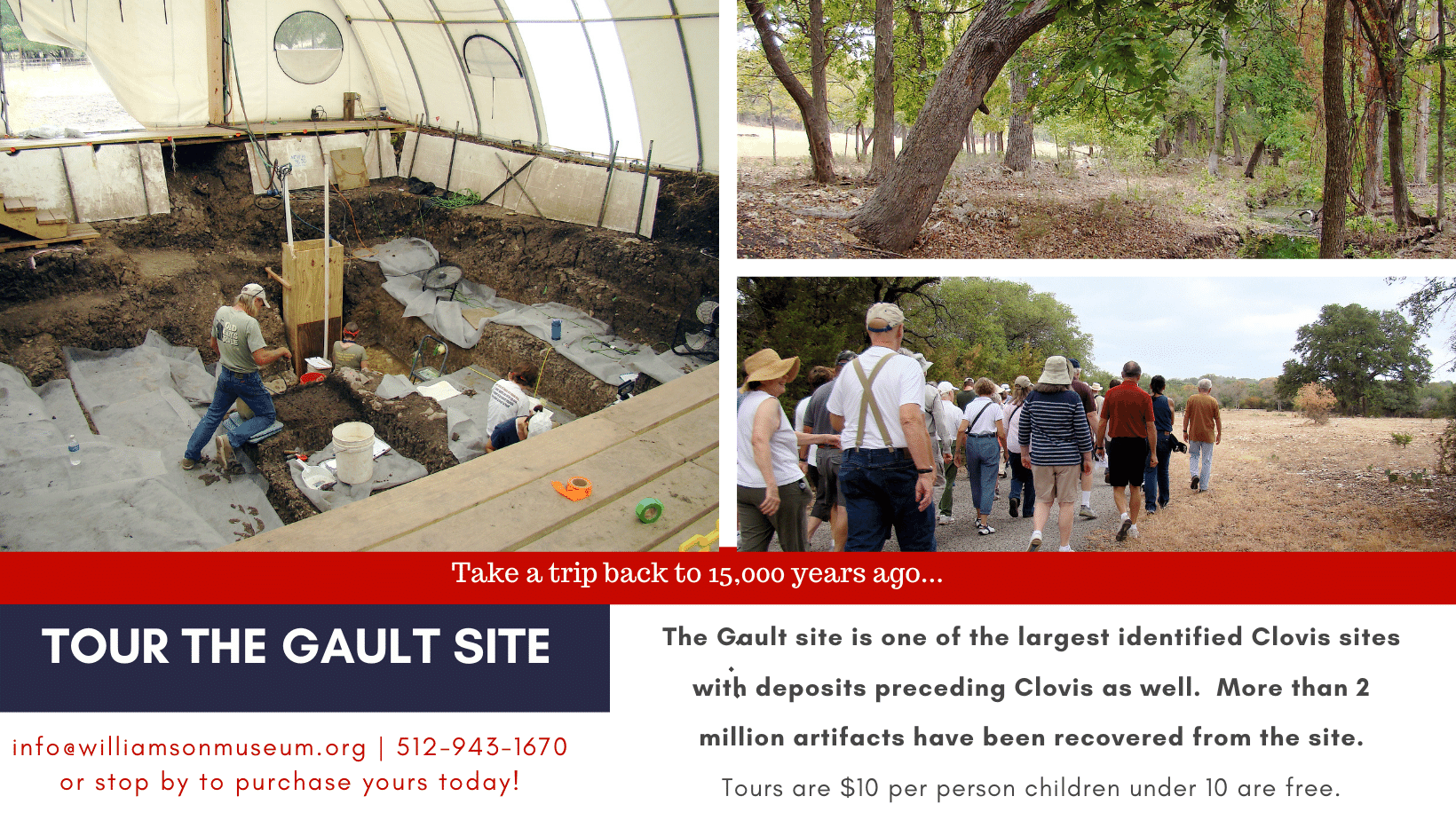 The Gault site is one of the largest identified Clovis sites with deposits preceding Clovis as well.  More than 2 million artifacts have been recovered from the site. Tours begin at 9am from the Gault Site. Maps and Information will be emailed after your purchase.
Tours are $10 per person; children under 10 are free.

Click here to Purchase Tickets!